What does a Skin Serum do?

Well, here are the answers...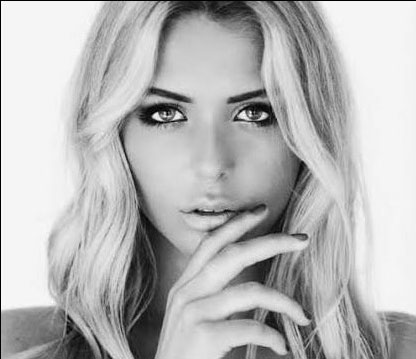 Model: Chantelle Pidgeley
They penetrate deep into the surface of the skin and help the skin's natural ability to combat the effects of aging.
Serums improve the skin tone and target your problem areas giving your skin more radiance and making it look fresh.
Estée Lauder say that a serum is a targeted, high performance skincare treatment and that their repair serums penetrate deep within your skin's surface to support its natural ability to fight the visible effect of aging. I do like their Advanced Repair but it has been around for years now.
Serums claim to hydrate your skin better than any other product.
I find that using a serum every day is too much for my skin and can cause breakouts. I also think that using the same product every day is not good because your skin gets used to it and after noticing the initial difference either you are too used to it or your skin is.
I like to use a serum to freshen up my make up at the end of the day before going out in the evening when I have no time after work. I put a thin layer of the serum on top of day make up and then apply my foundation and make up as if it was in the morning and it looks just as fresh as the first time.
Some serums can give you radiance and some will pump up the lines. A lot of people say that serums do fade dark spots but they are very concentrated and you are advised to use moisturizer on top of them for optimum results and I wonder if it is all too much. It is claimed that the two together work to make a change in the appearance of the skin. I find I am too cynical for all of this. They are not magic! Also it is claimed that serums get better the more you use them but I do not agree and all the descriptions for serums are not very definite
Others call serums the new toners but a toner is used to close the pores after cleansing and a serum can go deep into the pores so that doesn't make much sense.
Serums claim to give a boost to dull and tired skin. They can also be called a Concentrate, for example Collagen Concentrate.
What is the difference between a repair serum and a serum?
As far as I can see the repair serum is used at night and works while you sleep. They say that all night creams work while you sleep.
I'm not sure that this is really the case. I only use a night cream when I feel my skin needs it. I tend to listen to my skin and give it what it feels like. It's a bit like food, I think that if you feel like spinach then your body needs iron or whatever is in that produce that your body requires. I use the same approach to my skin.